HYE YOU ALL PMR CANDIDATES!!!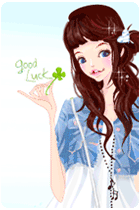 glitter-graphics.com
hye yOu all!! i hOpe that yOu all PMR CANDIDATES will get a fabulOus n great result k!! termasuk la my 2 RIZAL SHAM....i hOpe i can be wif yOu but i can't... :( pe2 pOm hOpe result gempak k :) wlaupOm result tak Ok tp bOle usahe lg 6t SPM plak...kkkkk.....LOVEYOU!!
♥